Nike EMEA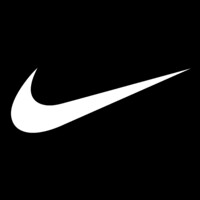 Want to know more about Nike as an employer?
Take a look at their career website for more information.
Clothing & Fashion
Hilversum, NL
Employees: 3.000 NL | 10.000 WW
Active in 16 countries
NIKE, Inc. does more than outfit the world's best athletes. It is a place to explore potential, obliterate boundaries and push out the edges of what can be. Nike looks for people who can grow, think, dream, and create. Our culture thrives by embracing diversity and rewarding imagination. Our brand seeks achievers, leaders, and visionaries. At Nike, it's about each person bringing skills and passion to a challenging and constantly evolving game.
Our values, our culture
We believe in the inspirational power of sport to break down barriers, overcome differences and bring people together. To serve every athlete individually and completely — across the hundreds of countries where we do business — we need teams that truly reflect the diversity of our consumers, and a culture of inclusivity. We aim to foster inclusion and embrace diversity throughout our business, teams and culture to bring us closer to the consumer, empower our employees to realize their full potential and create breakthrough innovations for athletes. Our diverse, high-performing teams around the world share a singular goal: to make all athletes better. At Nike, we embrace different perspectives because we know everyone brings unique experiences and ideas to the team. No matter where we come from, a love of sport unites us. It teaches us to be competitive and to value collaboration.
The Nike Internship Program
At Nike, it's about bringing what you have to a challenging and constantly evolving game. We are looking for talented students that want to join us in our mission to bring innovation and inspiration to every athlete in the world. Eagerness to learn, the ability to work in a complex international environment and a passion for the Nike brand, retail and sports in general are important assets that we are looking for in our interns. Strong analytical skills and a problem-solving attitude as well as some previous academic, volunteering or internship experience are highly preferred.
Internship opportunities are available at our EMEA Headquarters in Hilversum, the Netherlands and our European Logistics Centre in Laakdal, Belgium (ELC).
Internship opportunities EMEA Headquarters
Location: EMEA Headquarters – Hilversum, The Netherlands
1 Internship intake
Applications open in March
Start date: September 1st
Duration: 12 months
Internship opportunities European Logistics Center
Location: European Logistics Center - Laakdal, Belgium
2 Internships Intakes
Applications open in March & again in October
Start date: September 1st & March 1st
Duration: 4 – 6 months
In order to be eligible for an internship, you must:
Be a student for the whole duration of the internship (enrolled in a university/higher education institution);
Have an EU passport or an EU work permit.