The ultimate guide for students and graduates to optimally structure their resumes and make them more effective!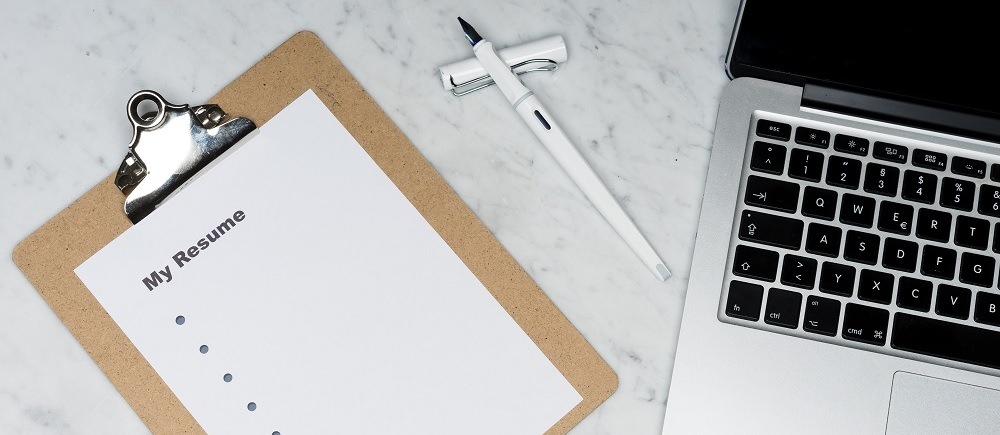 'What should be in my resume, and what shouldn't?' is one of the most frequently asked questions during career counseling conversations we've had with students over the past 14 years.
With your CV you convince recruiters of your motivation and unique qualities. So, take a critical look at your resume through the eyes of a recruiter. Realize that recruiters see a lot of resumes every day. Their time is precious. A clearly structured CV ensures that it is easily scannable and that the points that distinguish you as a candidate are conveyed as quickly and effectively as possible.
What information should you include?
Most graduate CVs can be organised into the following sections:
Heading & contact details
Profile (optional)
Education (what did I learn?)
Work experience (what did I do?)
Skills (what are my skills?)
Interests (who am I?)
Let's jump in and take a closer look at each section!
The right structure makes your resume better scannable and more effective.
1- Heading & contact details
The main heading should simply be your name. You don't need to include "CV", "Curriculum Vitae" or "Resume" - it's safe to assume that the recruiter knows what they are reading!
Immediately under (or next to) your name, you should include the following essential contact details:
Your phone number
Your email address
Remember to avoid 'humorous' email addresses like honeybunny@hotmail.com, and make sure any phone voice messages on the number you provide are professional.
You may or may not wish to provide these optional details:
Links to your professional online profiles (assuming they are suitable for prospective employers!), such as:

LinkedIn;
Twitter;
Personal website.

Your location. This need only specify your city or region (e.g. Amsterdam, The Netherlands). You do not need to include your full residential address. Interview invitations these days just go by email or text message, and they probably don't plan on sending you a birthday card either :).
A picture. Whether it is advisable to place a photo on your resume depends on a number of factors; for example, you should find out how different countries deal with adding a photo to a resume. In countries where it is a free choice, or even recommended, you should at least make sure that:

it's a recent and razor sharp photo;
with a clear. non-distracting background;
a sympathetic appearance (so no passport photo, present yourself as a nice future colleague);
a professional look;
business attire (what you also would wear if you applied for a job at the company that suits you);
Look straight into the camera and smile (companies like to hire nice people 😉)!

Your date of birth. Like a picture, it also depends on the country where you are applying. In some countries they see it as a given that can be discriminated against. And although they are unfortunately right about this, you can't prevent that during the following process so you better be clear about it right away, especially if you have completed your studies within the set time.
Your nationality. Also not recommended or even allowed in some countries, but it can also be to your advantage to include it in your resume if it is allowed, as it is in The Netherlands for example.
You do not need to include:
Your gender;
Your full residential address (your place of residence is sufficient if it is also in the region where you are applying, otherwise it adds nothing and can only work to your disadvantage);
Your driving license (unless it is essential for your job).
2- Profile (optional)
Sometimes called the 'Summary' or 'Personal Profile', 'Overview', 'Career Objective' or even 'About me' section, Profile statements are either utterly essential or a waste of space, depending on what you write, or who you ask!
If you're struggling to write a Profile statement with substance, you're probably better off giving it a miss and saving the space in your CV.
If you choose to include a Profile statement, be aware that a good profile makes your resume more powerful, while a bad profile can also weaken it.
Write it as a sales pitch and use the most essential elements of your CV to substantiate why you are the ideal candidate for whatever career you are pursuing. In this way you ensure that your CV is more in line with your career goal and therefore stands out better!
3- Education
In addition to your university degree(s), the 'Education' section can include other relevant training or courses (for example, professional certifications).
You should list your qualifications in reverse chronological order (most recent first). When applying for a graduate job, this will usually mean listing your last degree obtained at the top.
Where possible, for each qualification you should include information on:
WHEN: start and completion dates (or expected completion dates);
WHAT: the degree itself;
WHERE: the institution.
You may or may not wish to provide these optional details:
your predicted or actual degree grades (GPA), provided it is above average :);
any relevant academic awards;
any (thesis) subjects, research projects, etc. provided these are relevant to the job, possibly supplemented with grades;
study exchange programmes;
extra courses.
The amount of information you include regarding the specifics of each qualification will depend on the role you are aiming at. Generally, you should only delve into subject-level detail if it's relevant to your intended role.
If you choose to mention grades, remember that qualification standards vary between countries and institutions. It can be helpful to provide context with either an explanation of the grade or by providing the maximum achievable grade. For example:
With Distinction (8 out of 10);
High Distinction (86 out of 100):
Sehr gut: 1-1.5 (1 to 6 (or 5) points).
4- Work Experience
What to include
As a graduate, your relevant experience may be limited, if you have any at all.
Fortunately, most graduate employers are aware of this and are especially interested in how you have spent your time besides studying.
You can roughly distinguish 5 types of work experience:
full-time jobs (after graduation or in between studying);
extra-curricular experiences (committees, boards, etc.);
studentjobs (studyrelevant or not, freelance, own company);
internships;
voluntary work.
By splitting the "work experience" section into different sections for the different types of work experience, you can ensure that your most important work experience comes out on top and stands out first.
Within these section(s), you don't need to list every experience you've had. Instead, focus on highlighting experience that is relevant to your career goal or the specific position you're applying for.
Generally, you should list your experience or employment in reverse chronological order (most recent first), and include:
WHEN: your start and finish dates;
WHAT: your job title;
WHERE: the organisation name;
a short description of what each experience involved (titles and names alone generally don't say much).
In some instances, you may need to include a sentence or two that describes the organisation you worked for, particularly if the organisation's name does not clearly indicate the work it does or if the organization is not widely known but is worth describing or relevant.
How to describe your experiences
You should aim to include enough context that an uninformed reader (someone who doesn't have prior knowledge of you, your area of study, or your industry) can understand what you did and why it makes you qualified for the job.
For all relevant experience, include a high-level overview of the context, your role and responsibilities. You can also include a short summary of what you have achieved, learned or contributed:
describe the context (i.e. the company, department, study association, etc.);
state which tasks you performed and which responsibilities you had;
finally, describe the results and what you accomplished, learned or contributed (the so-called achievements).
5- Skills, Awards & Interests
As a graduate, you'll often find that your work experience is limited and your education background is similar to other applicants, many of whom will have completed near-identical degrees at equivalent institutions.
As such, it's often the things other than education and work experience that end up setting you apart and getting you through to that crucial application process.
In this section of your CV, we aim to capture what differentiates you as a person from your possible competitors.
Three common subheadings that you can adopt in this section are:
Awards
Skills
Interests
It is worth noting that these sections are optional, but recommended as they regularly make a difference and also form a good basis on which you can prepare for your job interviews.
Awards
In many cases, you may find it easier to list awards under the other relevant sections (for example, by placing academic awards under the education section and so on). However, a separate awards section can be useful to highlight them even more.
You shouldn't assume the reader knows anything about the award (no matter how prestigious or well known it may be), so take the time to include a short description of each one (eg, 'for leadership and service', or 'for academic excellence').
List all the awards that are relevant to your career goals. Where relevant, include the issuing institution and date of issue.
Skills
This section gives you the opportunity to list all of your skills. If you're lucky enough to have lots of skills, you can break them out under subheadings. For example, you might add separate subheadings below your 'Skills' section for "Personal skills" or "Competencies", "Languages" and "IT/ methodology Skills". The idea is to group your skills into themes and make it easy to skim them.
Oh, and don't mention skills that everyone is expected to have, like email or Microsoft Word. This is taken as a given these days, and listing them on your CV will actually make you seem less technologically savvy.
Interests
In this personal section of your CV you can show how you spend your free time and who you are. Done well, this section can give recruiters a sense of your personality and you've created topics for them to inquire about so that you can properly prepare and have a better interview! On the other hand, if your interests consist mainly of shopping, socialising with friends and 'netflixing', it's probably best that you skip this section.
Leon Tomassen
Career Advisor at De Carrièrebus
Do you need personal advice about your resume or career opportunities? Our Career Advisors are happy to help you with tailor-made advice, without obligation and free of charge!